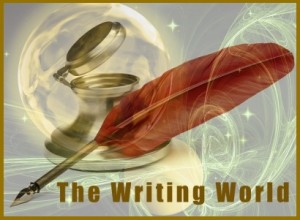 If you're in the writing world you know the importance of continually learning the craft of writing and marketing your work. And, you are sure to know that online marketing strategies change on a regular basis.
If you're new to the writing arena, you'll need to learn the ropes, and preferably from someone who actually knows them.
The Writing World is a weekly email that offers information, tips, and guidance on writing and marketing from me, Karen Cioffi and the Writers on the Move group.
Writers on the Move is a group of authors and writers who work at marketing their work through visibility. With a number of award-winning authors, professional writers, and experienced marketers, we are able to offer VALUABLE information on a regular basis.
And, subscribers are treated as my 'inner circle.' This means that there will be occasional free stuff and exclusive 'first print' content.
In addition to great writing and marketing content, The Writing World keeps subscribers up to date on Writers on the Move's FREE monthly webinars.
Some of the past webinars include:
~ Overcoming Writer's Block
~ Designing Customized Fan Pages
~ On Characterization
~ Creating Your Own PowerPoint Webinars
~ Using Paypal Buy Buttons
~ Self-Publishing with CreateSpace
~ Creating an eBook
~ How to Design Your Own eBook Cover in 10 Easy Steps
~ Article Marketing: Properly Formatted and Search Engine Optimized Content
~ Create Your Own Opt-in Button
The writing and marketing arena can be tough. It's a huge deal to get free quality information on a regular basis and that's what The Writing World does.
And, when you sign up, you'll get: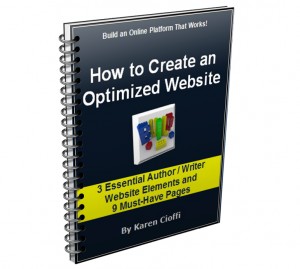 How to Create an Optimized Website:
3 Essential Author/Writer Website Elements and 9 Must-Have Pages
(ebooks may change from time to time)
Get your copy today. Just fill in your name and email address:
Still not sure? Don't want yet another newsletter sent to your inbox?

I hear you. I'm in the same boat. BUT . . . there are several emails I get from various writers and marketers that I relish getting because I know I'll learn from them one way or another. That's how I'm sure you'll feel about The Writing World.
So, here are 5 no-brainer reasons to SUBSCRIBE:
1. Subscribers get goodies like free eBooks, special deals, exclusive content before anyone else, a list of recent articles to help you on your road to publication and sales.
2. Subscribers get information on Writers on the Move's upcoming webinars and posts.
3. You'll never miss information that may be just what you need.
4. It's ALL FREE
5. Your email address is safe!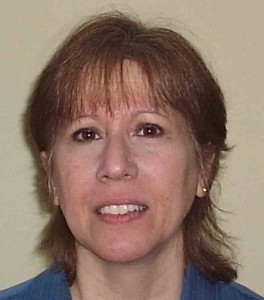 In case you're wondering about my writing and marketing qualifications:
~ I'm a multi-award-winning author, freelance writer, ghostwriter, editor with 4RV Publishing, and online marketer.
~ I'm a member of the National Association of Professional Women (NAPW), Freelancers Union, and National Association of Independent Writers and Editors (NAIWE), Professional Writers Alliance, and others.
~ I'm also an author/writer online platform workshop and webinar presenter for AnyMeeting.com, the Muse Online Writer's Conference, Savvy Authors, and Writers on the Move. And, I'm an instructor with the Long Story Short's Writing School.
~ My site, Karen Cioffi Writing and Marketing (http://karencioffiwritingandmarketing.com) was honored Website of the Week by Writers Digest, June 25, 2012.
You can check out Karen Cioffi Writing and Marketing AND Writers on the Move to see the type of information The Writing World offers.
And, as I come across helpful tools and strategies, some free, I share them with those who subscribe.
SIGN-UP TODAY – JUST FILL IN THE OPT-IN BELOW!

Email Marketing You Can Trust